With Fastagram you can buy Instagram views quickly in just a few clicks to strengthen your influence.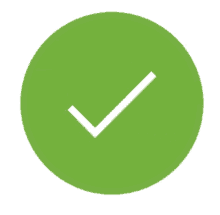 08/23 : Our services work perfectly.
Increase your popularity on Instagram
FASTAGRAMDAYS: Exclusive sales every week.
We organize exclusive sales during very limited periods. 
Promotions can range from -35% to -85% depending on the current offer. 
Little loss, fast delivery and Excellent Stability
Whether you are a company, an influencer or a simple user, the Fastagram service will allow you to promote your account in record time and with complete discretion. Your views will be delivered to you quickly.
#1 in France in the sale of followers.
Grow your Instagram audience with our views
By buying Tiktok subscribers on our store, you are sure to have a professional and fast service with a real follow-up from our customer service who will be at your disposal in case of concern.
We offer several services.
The mastery of social networks is now decisive in your communication strategy. Fastagram brings you adapted solutions to stand out and thus become an influencer.
Reviews Buy Instagram Views
Here at Fastagram, we pride ourselves on our exceptional service and affordable prices. Don't just take our word for it – find out what customers are saying about our Instagram followers below.
If you are satisfied with our services, leave us a review here or on Trustpilot… This will help us enormously! 🥰 
"Frankly I am pleasantly surprised by the ease of use of the site and the speed of the order. I recommend
!"
– Ellie
"Following the purchase of a subscription and like on Instagram."
– andre5467
"Cheap and reliable follower, what more could you ask for"
"
– Kay
Read the opinions of our 5,000 customers regarding the purchase of Views on Instagram!
Buy Instagram Views: A Winning Strategy
Instagram is a hub for photos and videos, attracting nearly 40 billion visits since 2010. Videos, in particular, have become the favorite medium of the mobile generation. So how can you buy Instagram views to optimize your presence? Let's find out together!
Why Buy Instagram Views?
Increase Visibility : The more views your videos get, the more attention they will attract. Buying Instagram views can therefore increase your visibility.

Stimulate Organic Views : By showing that your video is already popular, you get more people to watch it. Buying Instagram views helps increase organic views.

Balance Views and Followers : Buying views should be done in proportion to your subscribers for realistic and credible growth.

Promote Reels : You can also buy views for Reels to increase engagement on these short, engaging pieces of content.
How to Buy Instagram Views and Views for Reels?
Choosing the Right Package : Select the package corresponding to your needs, whether for your Instagram videos or your Reels.
Place the Order : Indicate which videos will receive views and provide an email address for order tracking.
Pay securely : Choose a secure payment and wait for confirmation.
Enjoy the Results : Observe the increase in your views and the positive effect on your videos.
Post-Purchase Strategy: Continue to Grow
After buying Instagram views, consider:
Plan Your Posts : Announce video series, publish regularly, and create a connection with your subscribers.

Encourage Interactions : Use a call to action to solicit comments, shares, etc.

Collaborate with Experts : Teaming up with a specialist agency can help you develop a successful strategy.
FAQs on Buying Instagram Views and Views for Reels
Is it safe to buy Instagram views? Yes, it's safe as long as you use a reputable service and follow best practices.

Can I buy views for Reels? Absolutely, buying views for Reels is a great way to increase engagement.

How do purchased views affect my rankings? Purchased views can increase your visibility and potentially move your video up in popularity rankings.
Buying Instagram Views and Views for Reels is a proven method for increasing visibility and engagement for your videos. By combining this technique with a solid content and engagement strategy, you can build a thriving Instagram presence. Do not hesitate to contact us for more information !
Comparison of the Best Sites to Buy Instagram Views in France
| Service | Quality of Views | Price | Delivery | Customer Support | Security | Notice |
| --- | --- | --- | --- | --- | --- | --- |
| Fastagram 🥇 (Number #1) | Real and authentic | Affordable | Fast and secure | Great 24/7 | 100% secure | Highly recommended |
| SOS Followers 🥈 | Good | More expensive | Longer deadlines | Less responsive | Secure | Well rated |
| Purchase Followers 🥉 | Variability | Comparable | Standard | Limit | Secure | Mixed |
| RiseKarma | Inconsistencies | More expensive | More time | Less accessible | Less transparent | Less recommended |
Fastagram stands out as the number one choice for buy Instagram views In France. With superior quality views, affordable prices, fast delivery, excellent customer support, and unmatched security, Fastagram offers a superior user experience. Positive testimonials and customer satisfaction make Fastagram the undisputed leader in this field, surpassing French competitors.
Frequently asked questions about buying views on Instagram
-10% ON YOUR FIRST ORDER WITH CODE: FAST10
🎥 To increase the visibility of your real ones on Instagram, Fastagram offers packages to buy authentic and quality views. This can boost your profile and attract more organic viewers.
📈 With Fastagram you can buy views for your real Instagrams in a simple and secure way. This can improve your engagement and make your content more attractive.
❓ If your reals have 0 views on Instagram, it could be due to various factors. Fastagram lets you buy views to give your videos an initial boost, increasing their visibility.
🚀 To go truly viral on Instagram, the quality of the content is essential. Buying views through Fastagram can give you the initial boost needed to reach a wider audience.
🔇 If your real has no sound on Instagram, check your video settings. Buying views from Fastagram can increase engagement, but make sure your content is technically sound.
⏰ Posting a story at the right time can maximize views. Fastagram can help you analyze the best time to post and allow you to buy views to build your impact.
👀 Instagram doesn't show who's watching, but buying views from Fastagram can increase engagement and interaction with your content.
🚫 If you're not breaking through on Insta, it may be due to low visibility. Fastagram allows you to buy Instagram views to increase your presence and attract more followers.
📊 If you don't have many views on Instagram, Fastagram can help you. By buying views, you can improve the perception of your content and attract more organic viewers.
🧠 The Instagram algorithm favors content with high engagement. Buying Instagram views from Fastagram can help you work with the algorithm, increasing the visibility of your real ones.